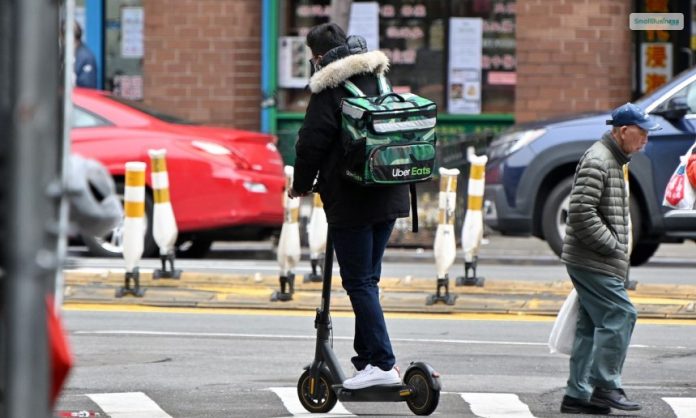 It seems some food delivery companies do not want their employees to earn better. Some of the top food delivery companies like Uber, Grubhub, Relay, and Doordash sued New York City on Thursday for passing the law. If the law goes into effect, it could raise the minimum wage of several delivery workers across the city.
There was already a prolonged conflict between food delivery companies and the city officials in place. The news came to the fore after Wall Street Journal and NY Times reported it on their respective platforms.
Each of the four food delivery companies filed lawsuits in the New York Supreme Court. The companies claimed that to comply with the law for minimum wage, and they will have to increase the fees that they charge from their consumers. Furthermore, they might also have to limit their worker count who is able to work on their apps to balance out the higher wage as per the minimum wage law.
According to Josh Gold, an Uber Spokesperson who spoke in New York Times,
"The rule must be paused before damaging the restaurants, consumers, and couriers it claims to protect."
The law states that delivery companies should pay their workers either 50 cents for every minute they spend on a trip, or $18 every hour, for the time they are active on the delivery app, excluding tips. By 2025, the minimum amount will increase to close to $20.
According to reports from New York Times,
"New York City's more than 60,000 delivery workers are currently paid an average of about $11 an hour, after factoring in tips and expenses."
After various difficulties and negotiations with delivery app companies last month, the City Council of New York city approved the new minimum wage law. As per sources, the law will come into effect on 12th July 2023.
Continue Reading: