The benefit of remote work is that most of them can be started with as little budget as $100. If you can run a virtual assistant business, then you have a wide range of services at hand. This type of business is good for people who are resourceful and want to use their administrative and creative skills to support others.
This business will offer you the flexibility of work and offer you a more flexible career path where you can enjoy working from anywhere. If the virtual assistant is the business path you are choosing, then this article should help you. Here, I have broken down the simple steps to starting a business as a virtual assistant. But first, you should know what a virtual assistant is.
What Is A Virtual Assistant?
Virtual assistants are contractors or freelancers who help small businesses with administrative tasks and are often referred to as VA. these assistants work remotely rather than coming to a regular office. Irrespective of the country of their location, they can work remotely for any business or organization. 
They can be an assistant to a single executive or work with an organization. Any work you do as a remote worker comes under the virtual assistance umbrella.
A wide variety of works, such as billing, email communication, document preparation, and project management, are happening using cloud services. Virtual assistants usually handle works such as –
Handling invoicing and payments.
Running Facebook ads or other similar social media campaigns.

Managing social media

channels like Instagram and Pinterest. 
Creating images, infographics, content, presentation, or social media content.
Writing, editing, or publishing blog posts for businesses.
If you are planning to start your virtual assistant business, the first step would be identifying the skills you have and monetizing them. You should also learn to market yourself as a virtual assistant. Here are some steps to help you start –
How To Start Virtual Assistant Business?
Once you have skills like blog content writing, SEO, email management, social media management, tracking sales, affiliate management, ghostwriting, or video editing, you can start your career in the virtual assistant business. Here are a few simple steps to help you get started.
Choose Your Niche And Service
Being a virtual assistant is mostly about offering the best service you can provide with the skills you have. The first step towards deciding this new business would be choosing your niche and the service you want to provide to your client.
The usual VA businesses work with organizations to provide simple skill-based services such as email, customers support, scheduling, and website management.
Many VA businesses also market themselves to the industry they have been previously a part of. So, if you have prior experience writing content for any agency, you can start your virtual assistant business as a content writer and do remote work. 
Writing Business Plan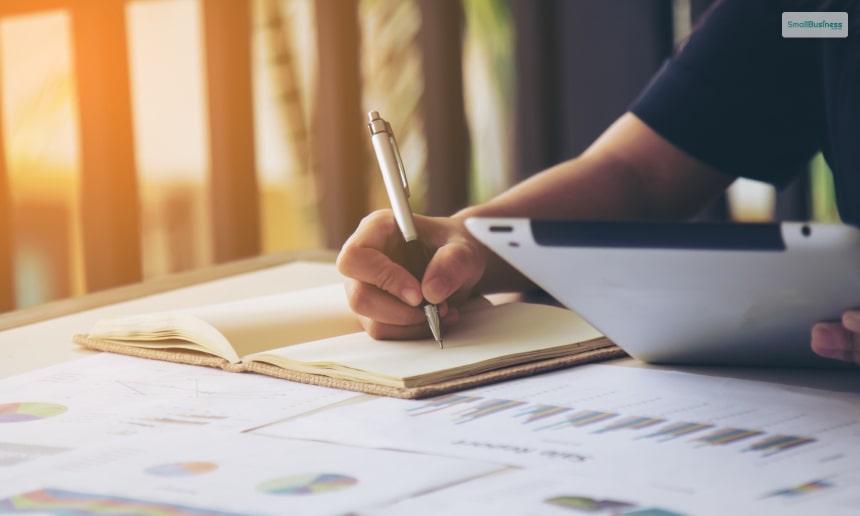 The next step to starting your virtual assistant business is to write an effective business plan. Going forward in the industry, you will need a plan that will help you stand out as a business. Having a written plan will decrease the chance of consecutive mistakes. Also, you can improve upon the plan anytime you feel the need to.
But what should you put together in the business plan? Well, you can ask yourself questions like –
What is the demand for you in the market?
Who are the competitors in this industry?
What should be your working capital?
Your rate as a business.
It will serve as a roadmap helping you track your progress and improvise as you move forward in your quest. So, it is crucial to have a business plan.
Register Your Business
No matter which business you start, you need to give it a name and get it registered. It is very crucial to set yourself as a legal business entity. You must set your virtual assistant business as a legal entity by registering it as an LLC or sole proprietor business.
Registering your business as an LLC reduces personal risks and also makes a difference in terms of taxation. So, you need to be mindful of whatever type of business model you choose for your virtual assistant business. 
Invest In Necessary Tools
This is where your working capital comes into play. You have to select all the tools you need to start your virtual assistant business. The most necessary equipment and accessories you will need are a laptop, WiFi connection, or in most extreme cases, a personal workspace.
You will also need tools for marketing and management. Some SaaS tool subscriptions may also come under the total expenditure you have to carry out for starting this business.
Pricing Your Services
You have a business plan ready; your business is registered. You have also acquired all the tools and equipment needed. Now, the next part is setting up the price for your services. It may seem daunting at the start. However, you can look around the market and check the price your competitors charge their clients. Here are a few ways of setting up your price –
You can charge your clients hourly.
Offering service packages can also work.
You can also charge your clients on a monthly basis.
One-time, a flat fee can also

help you earn more

. 
Frequently Asked Questions (FAQs):-
Following these steps will get you started on your personal virtual assistant business. However, here are some questions and answers you might want to read –
Q1. Is A Virtual Assistant Business Profitable?
Ans: Honestly, it is a considerable business option. You will earn enough to maintain a good lifestyle, save money and even go on a trip when you need to. If maintained well, this business can be profitable.
Q2. How Do I Create A Virtual Assistant Agency?
Ans: If you want to start your virtual assistant agency, you should follow these steps –
⦿ Choose Your Niche And Service
⦿ Writing Business Plan
⦿ Register Your Business
⦿ Invest In Necessary Tools 
⦿ Pricing Your Services
Which Service To Offer As A Virtual Service Assistance? 
Ans: Virtual service assistants offer a range of services. For example –
⦿ Content writing.
⦿ Graphic designing. 
⦿ Emailing clients.
⦿ Social media management. 
⦿ Handling payments and invoicing.
 Wrapping Up
Virtual assistant business is rising in interest among many people who are interested in remote work. If you want to enjoy the freedom of work flexibility, then you can choose to start this business. The steps mentioned in this article can help you start your business with ease. 
You can share any feedback you might have on this matter. However, if you have any queries, you can leave them in the comment.
Read Also: