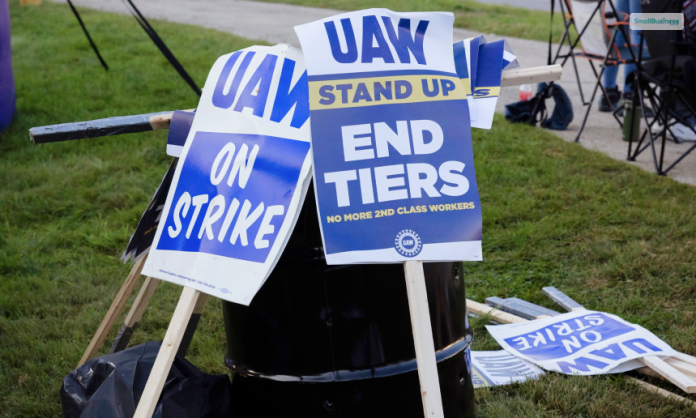 The United Auto Workers union has expanded its strike against General Motors and has reached a tentative agreement against Stellantis. This news came after UAW's deal with Ford last week. The autoworkers' union widened its strike against GM due to a loan holdout.
According to PBS.org,
"The escalated walkout began Saturday evening at a Spring Hill, Tennessee plant, GM's largest in North America, just hours after the Stellantic deal was reached. Its nearly 4,000 workers join about 14,000 already striking at GM factories in Texas, Michigan, and Missouri."
However, the union did not explain what prompted them to take this new action after almost 1.5 months of strike. General Motors is the only automaker out of Detroit's Big Three Automakers that failed to reach an agreement with UAW. Shawn Fain, the president of UAW, announced that the union will expand its strike in GM's plant in Tennessee.
The halt in work at the Tennesse plant could affect GM's production of GMC SUVs and Cadillac, as 4,000 more employees from the plant will join the strike.
Both Ford and Stellantis have agreed with UAW to increase 25% wage over the contract agreement term. This agreement also includes an 11% increase in the first year of the contract. UAW also added that Stellantis has agreed to hire an additional 5,000 workers as the company reversed its earlier plan of cutting the number of jobs.
After deals with Ford and Stellantis, GM is the only company left out of the Big Three Detroit Automakers to agree on UAW's demands. Hence, UAW will expand the strike against the company. As per reports, the 1.5-month strike has led to an economic loss of $9.3 billion, as General Motors is taking a hit of $200 million every week.
Continue Reading: