An online dating consultant is a cyber love guru helping people get a hold of their online dating life. No, I am not saying that they can help you find a spouse. But, they can help your dating life start and move forward.
Now, as a person well acquainted with the hearts of individuals of all walks and orientations, you can start your own online dating consultant business.
What does this job require you to do? Well, you have to help people connect. So what do you get from it? Of Course, you earn money, but you also get to play cupid every day and help people find love.
So, in this article, if you are down to playing modern-day cyber love guru, let me help you start a business as an online dating consultant.
Skills Needed For Online Dating Profile Consultant Business
As an online dating profile consultant, you will help people optimize their dating profiles to get their perfect match. But this job is not easy to do. You need specific skills that only a few people have. For instance –
You need to care about people and understand and respect them genuinely.
It is crucial to understand the dynamics of dating.
You have to help your clients create an attractive online dating profile.
An ability to befriend your client ASAP will give you an edge in this job.
Your client might give away any sensitive information about themselves, and you must be aware of their privacy.
It is essential to remain neutral at all costs and not be judgemental.
You must personalize the problems of your client and offer solutions accordingly.
Your clients need honest answers and advice.
There is no need for a specific degree, but a degree in Social Work and Psychology helps.
Start Your Online Dating Consultant Business: 5 Steps
How to become an online dating consultant? This is the first question that comes to your mind when you don't know where to start. Well, let me help you with how and where to start.
Plan Your Business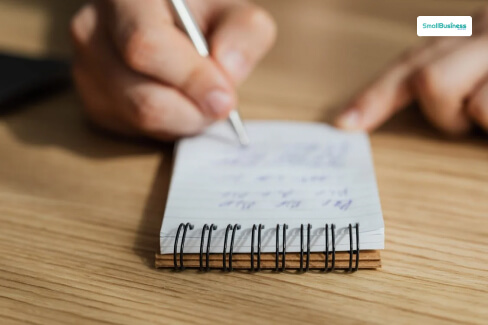 If your skills are ready, you are ready to roll as an online dating consultant and help people find their dates. First, you need to plan out all the necessary assets for starting a business as an online dating consultant.
You need to set up your workspace.
Planning the expenditure for running your business
Investment required for equipment like computers, phones, papers, etc.
Cost for creating a website. 
Marketing expenditure.
Form Your Online Dating Business Into A Legal Entity
For the next and most crucial step, you have to form your business as a legal entity. It is wise to start your business as an LLC helps you not to be personally liable for the business. Also, forming your business as an LLC lets you pay minimal state LLC costs.
Open A Business Account
Now that you have set up your business as a legal entirety and have a business plan, you need to set up a business account. It is better to have a separate account for your business. It helps you avoid any personal financial damage and does not confuse your personal wealth with your business wealth.
So, it is essential that you build a separate business account for your online business. It also helps you keep your accounting and tax filing process more accessible.  
Get The License And Permits
You need to understand the specific licenses required for the dating consultant business. Also, you have to check all the licensing requirements in your state. Information related to these aspects is readily available in the clerk's office in your city/ town. 
Create A Dating Consultant Website
Now, here comes the most important part of your online dating consulting business. You cannot carry your business forward without a dating website. You can take help from a website developer.
But currently, it is easier to build your website without much knowledge of coding. Many website builders help you build a dating website using drag-and-drop features.
Once you are done making your website, you must create attractive business info and an about us page. It is important to relay all types of services you are offering through your dating consultancy business and your fees.
Frequently Asked Questions (FAQs):
I hope that you have got an idea about how to start your business as an online dating consultant. However, I figured that you might have some more queries, so here I have addressed some of the popular questions related to the same to help you.
What Does A Dating Coach Do?
Here is what you have to do as an online dating coach –
⦿Help your clients create an online dating profile.
⦿Mange different dating sites and accounts.
⦿Help clients find dates outside of conventional dating sites. 
⦿Give clients tips for dating and prepare them.

Do You Need Certification To Be A Dating Coach?
Skills are more necessary than degrees in the business of online dating consultancy. But you can get a degree in social work or psychology and communication to strengthen your base.

How Do I Become An Online Dating Coach?
All you need is skills and experience in helping people with their relationships. But if you have a degree in social work or psychology, you already qualify for the job of an online dating coach. If you have the necessary skills like understanding clients, helping them create their dating profiles, and helping them prepare for dates, you are ready to become a dating coach.

How Much Is Online Dating Consultant Salary
As an online dating consultant, you can charge your clients based on time. On average, most dating consultants online charge their clients around $15/hour. More experienced and popular consultants earn $5000 to $7000 per month. 
The End
Starting a business around online dating consultancy does not require a lot of investment. But it would help if you certainly were good at the services you are providing. Unless your clients are getting results, your road to this business will not go too far. So the best way to succeed in this line of business is to brush up on your skills. 
I hope reading this article will help you start your personal online dating consultant business. If you have any questions related to the same topic, you can leave them in the comment box.
Read More:
How To Start A Business As A Photographer?
How To Start A Business As A Freelance Writer?
The 'Richest Indian' Crown Returns To The Antilia After A Short Trip To Adani House