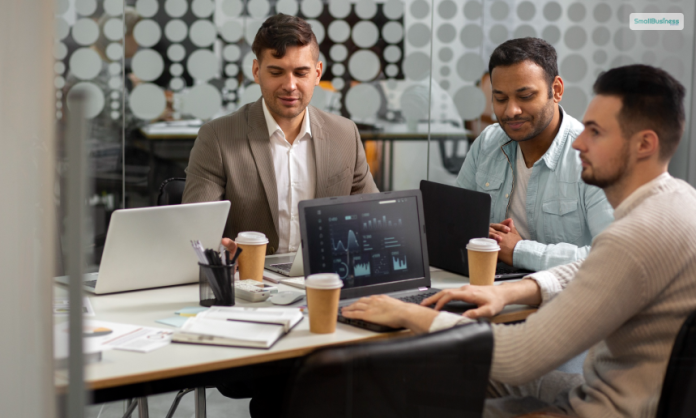 BPO or Business Process Outsourcing is a great way to scale your business in a cost-effective manner. If you can offload many tasks related to recruitment and onboarding, you can save a lot of time for your business and move your focus on leadership. Once you outsource some of your business processes, you will get a better outcome. Here, you will basically work with third-party vendors to provide services to your clients on your behalf.
In this article, you will learn about business process outsourcing in general and how the system of BPO works for businesses. Apart from that, you will also learn about the importance of business process outsourcing and the way you can get benefitted. Finally, we will discuss some of the most essential pros and cons of business process outsourcing. Hence, to learn more, read on through to the end of the article.
What Is BPO (Business Process Outsourcing)?
According to Investopedia,
"Business process outsourcing (BPO) is a method of subcontracting various business-related operations to third-party vendors. Although BPO originally applied solely to manufacturing entities, such as soft drink manufacturers that outsourced large segments of their supply chains, BPO now applies to the outsourcing of various products and services."
It is basically a process that businesses use to provide a variety of services through a vendor or a third-party partner. For example, there are many BPOs that specialize in finding multiple talents across geographies. These talents possess impeccable skills in what they do. Hence, once you outsource some of your business processes, you will be able to focus on your core business, as they will handle the outsourced process efficiently.
However, BPO services often include customer support and call centers. Despite that, many BPOs, nowadays, have expanded to cover a variety of practices. Some of them include content creation, marketing, online security, lead generation, and many more. It depends on the vendor you choose.
For example, you can hire a BPO to resolve a particular business process. The process can include a back office or a front office function. A back office function is a work that does not consist of facing customers, while a front office function is a work that involves facing customers in some way.
How Does A BPO Work?
According to the Forbes Advisor,
"Business process outsourcing begins when a company determines it can gain a benefit from outsourcing a business function, such as marketing, accounting or supply chain management, to an external company. The company then begins researching different companies that specialize in performing the needed business function."
Many businesses, whether they are small startups or large businesses, choose to outsource their business processes. In today's highly competitive business environment, new and innovative services are increasingly available. If you are a company looking for a BPO, you can search for multiple companies and choose the one that best suits your needs.
Once you reach out to a BPO company, you will need to inform your needs and demands, as well as your business goals and operations. The BPO company will ask your company's needs and will then try to offer you a solution for the unique needs of your business. Hence, you will need to understand that the relationship between a BPO and a client is never the same.
After the services are agreed upon, the BPO company will ask you to agree to a contract. This contract is also known as the Master Service Agreement (MSA) or Service-Level Agreement (SLA), This contract contains a broad overview of the agreement's terms.
What Is The Importance Of BPO For Businesses?
According to LinkedIn.com,
"BPOs provide experienced staff and use advanced techniques and technologies to solve business problems. The convenience and peace of handling the competition are more. BPOs aid businesses with reduced work management as most processes are outsourced. Complexities in managing the work and other activities are reduced. Businesses can focus on growth rather than the tasks."
Outsourcing supplementary activities of a business helps the business to focus on core business functions. BPO companies can manage both technical and non-technical matters, depending on what a particular company claims to offer.
Furthermore, many companies like outsourcing services to BPOs because the companies get better operational flexibility. If your business outsources its non-core and administrative functions, you can reallocate your time and resources to the core competencies of your business. This will help you to bring better products and services, which will result in getting a competitive advantage.
By hiring a BPO, you will have access to innovative tech resources, which are not easily available to small businesses. Furthermore, these BPOs come with their partners and other companies, who always try to improve their business processes by adopting the latest technologies.
Pros And Cons Of Business Process Outsourcing
The following are the major pros and cons of business process outsourcing:
Pros Of BPO
Here are some of the essential pros of business process outsourcing that will benefit you:
Flexibility in operations
Better access to new technology
Better access to top talents
You will be able to save finances
You will get quick and advanced reporting
Change responses are better and faster
Better risk management
You can gain a competitive advantage
Cons Of BPO
Here are a few cons of business process outsourcing that you must be aware of:
Your business might face public backlash due to outsourcing.
Low-quality service from the BPO can make you lose your customers.
You can face some disruption in your business.
Lack of control
Communication gaps
Contractual agreements can have hidden costs
Final Thoughts
Hope this article was helpful for you in getting a better understanding of business process outsourcing (BPO). In this case, businesses make use of subcontractors or third-party vendors to complete certain business operations. These days, many companies use BPOs to offer services to customers and clients. Apart from that, such companies also help in recruitment.
If the BPO company is located in an outside country, then it is called "offshore outsourcing." This is quite common with customer support. Nowadays, BPO has become an industry in itself, and companies started to specialize in businesses. What do you think about the future of BPO? Share your ideas and opinions with us in the comments section below.
Continue Reading: