The AccountEdge is a useful and popular accounting software, basically intended for small businesses. It consists of most of the features that a business might need while it is on the verge of growth. The best thing about this platform is that it provides you reliability like a desktop application, plus the option of remote connection.
Is AccountEdge The Right Option For You?
AccountEdge is mainly designed for small and medium-sized businesses that are in their growth phase. The plans are available as "AccountEdge for Mac" and "AccountEdge for Windows," both of which are priced at $499/- + charges. Although it might seem a bit expensive compared to other popular accounting software options like Zoho Books, it is well-suited for small businesses.
One of the best factors of AccountEdge is that it is reliable, even in remote system access. The software is available as a version to be installed on your computer or mobile, with the help of AccountEdge download options.
According to SoftwareAdvice.com, "AccountEdge is an on-premise solution that can be connected to the cloud to store data and perform key accounting functions remotely. Users can create finance profiles through the banking tools, which allow users to send and receive money, prepare bank deposits and electronic payments, print checks and reconcile accounts."
With the help of AccountEdge Pro for your small business, you will be able to do a lot of things, including managing your bank accounts, account numbers, balances, tracking annual budgets, and more. Hence, if you are looking for comprehensive software for the accounting needs of your business, then AccountEdge is one of the best options that you will come across.
The Major Features Of AccountEdge
One of the essential features that AccountEdge comes with is the capability that allows it to secure business information. As per the claims of AccountEdge's official website, "The Company Data Auditor helps you to make sure your business data is correct, protected, and balanced. It backs up and verifies your company file, lets you lock-down reconciled financial data, keeps an audit trail, and runs reviews to make sure your numbers are in balance."
If you have a small business and you are hoping to implement this software, you will start appreciating the large number of features that come with it. The following are some of the major features that AccountEdge brings with itself:
1. Accounts
This section is for maintaining the chart of accounts. There are many templates in the software, which you can use on your own, and can customize too. You have the option to create a budget for an active account and also for an individual job.
2. Banking
This section of the software allows you to set up and manage every activity related to banking. This is really helpful for cases when you are importing bank statements for reconciliation. There is also an automation bank feed option, with the help of which you can connect your bank and credit card accounts to the software application.
3. Sales
It comes with a variety of features like creating a quote, processing an order, invoice creation, and accepting payments from customers for every open order. There is also the integration of invoices so that it lets you provide tracking details to customers. Furthermore, there are many syncing options as well.
4. Time Billing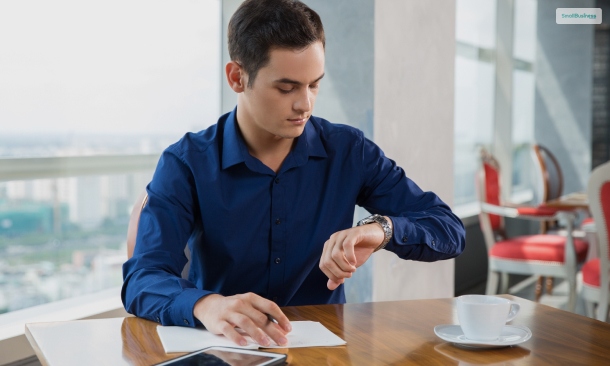 With this option, you will be able to track both billable and non-billable hours that are associated with a project. Apart from that, you will also be able to track the employee's time while billing. You can integrate the software with AccountEdge Connect to track the timings of the employee and let them track their own time as well.
5. Purchases
This is to create a purchase order. You can convert bills to orders and enter your payable vendor accounts. You will then be able to pay them either by check or electronically. You can also create a 1099 Form at the end of the year to show your contractors using tracked information about purchases.
6. Payroll
The software comes with a payroll assistant that allows helps you in setting up your account's payroll. You can subscribe to AccountEdge tax service, which lets you do your payroll on your own or outsource your payroll elsewhere. There are many options available for you if you want to do payroll on your own.
7. Inventory
The inventory module is exclusively necessary for you if you are dealing with products or have eCommerce. Here, you will be able to check the details about specific products and also the information related to buying and selling. You have options to work with pricing levels, track stock levels, and many more.
8. Contacts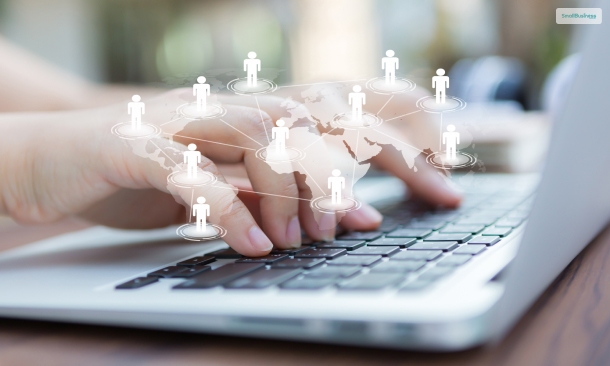 This is the place from which you can manage all your vendors, customers, and employees. You can also attach documents, contracts, bills, and other information to customize contacts. You can also create custom letters for marketing campaigns of customers.
9. Customer Portal
This section provides you the option to track your customers' payment and their account history, which include their online payments and invoices. You can also provide your customers portal access and let them view their history.
10. Reports
There are more than fourteen types of reports available with AccountEdge. You can view all the reports before you print. There are also many options for customization. You will also be able to export those reports to spreadsheet format if you want to customize them.
11. AccountEdge Support
There is free email support, where an AccountEdge expert resolves your needs and problems. If you want telephone support, you will need to pay an additional $199 per year. However, the latter is free for the first thirty days. Nevertheless, you will get ample information and tutorial on the official website.
Summing Up
Hope this article was helpful for you in getting enough information about AccountEdge, and whether it is a good option for you or not. If you want to streamline the accounting processes of your small business, then this software is one of the best you can have. Do you know of other similar apps that do the same job, like AccountEdge? Share your answers in the comments below.
Explore More: